Invitation to the first Investor Summit – Robots meet Capital, Wednesday 30th November 2016 at Forskerparken 10, 5260 Odense.  
The overall aim of this first summit is to develop a closer relation between active investors and Robotic growth companies, while also providing insight into the unique ecosystem of robotics in Odense.
Together with partners, Invest in Odense have created an Investor Summit designed to provide investors with an unique opportunity to experience funding seeking companies within robotics and to take a sneak peek into some of the upcoming ideas that shape the robotic industry of tomorrow.
The agenda includes on-stage pitches, SDU sneak peeks, deal-making sessions with Q&A, and networking.
For a closer look at the Agenda and to register, please click here. – *Note that invitation is only for active investors and companies seeking capital, start-up companies. 
13:30 – 14:30 Tour de Odense Robotics / startuphub (voluntary activity)
14:45 – 15:00 Networking, Registration
15:00 – 15.10 Welcome: Invest in Odense, Michael Hansen and Keystone,
Kenneth Larsen
15:10 – 15.25 Successful investorcase – TriVision
15:25 – 15.45 Pitches (by upcoming companies and companies ready to invest)
15:45 – 16.10 SDU Sneak peek – 2 cases
16:10 – 16.45 Networking
16:45 – 17.00 Blue Ocean Robotics – Their way to investors. Presentation of Robi-Invest and possible investor cases
17:00 – 17.15 Networking
17:15 -17.25 10 min. Pitch per company + Deal-making. 2-3 tracks
Track 1: OdenseRobotics – pitches and delmaking
Track 2: Blue Ocean Robotics / Robi-invest – pitches and delmaking
18:15 – 19.15 Networking dinner
19:15 – End of program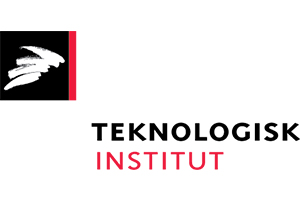 ---
---