within ROBOTS – DRONES – HEALTH TECH
---
Robot-Investor Pitch Training
Connect Denmark facilitates two events – 7th June 2018 and 22nd August 2018 –  where you as a start up company can receive pitch training and ultimately reach it to the Start Up Competition and Odense Investor Summit 12th September 2018.
.
.
Further information, please contact Michael Hansen, Investment Manager, Odense Seed and Venture at mhann@odense.dk or +45 2341 4007.
Facilitated by Connect Denmark
Start Up Competition
International as well as national startups within robotics, drones and health tech are invited to participate at this start up competition facilitated by Connect Denmark. The winner of the competition is awarded with a pitch at the main stage in front of more than 100 investors at Odense Investor Summit later the same day.
Ranging from 10:00-14:00
Odense Congress Center
Ørbækvej 350, 5220 Odense SØ.
Facilitated by Connect Denmark
Tour de Robotics
Three hours of introduction to Odense Robotics and robot technology. This event is for investors seeking robotic companies or investors currious to learn more about the robotic industry.
.
.
.
Ranging from 10:00-13:00
Odense Robotics
Forskerparken 10, 5230 Odense M.
Facilitated by Odense Robotics
Odense Investor Summit is this year held simultaneously with this year's Electronics fair, which takes place at Odense Congress Center 11th – 13th September 2018.
Odense Congress Center
Ørbækvej 350, 5220 Odense SØ.
Odense Robotics
Forskerparken 10, 5230 Odense M.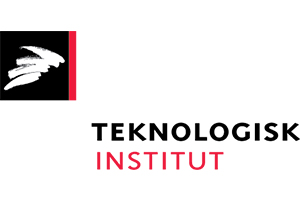 Odense Investor Summit 2018 is hosted by Odense Seed and Venture in close collaboration with Nordea as the main sponsor of the event. Also a number of other Partners centered around the new business clusters in robotics, drone technology and health technology is going to be a part of making this event succesful.
We are looking forward to seeing you at this year's Odense Investor Summit
Business Angels Syddanmark has 65 members and is a network of private investors and family offices located in Southern Denmark. We make direct invest for equity in unlisted companies with a strong potential for growth and a dedicated team
Get Connected
For further information, please contact:
Investment Manager,
Michael Hansen
+45 23 414 007
mhann@odense.dk
Connect on LinkedIn