At this year's Odense Investor Summit we hosted
---
within ROBOTS – DRONES – HEALTH TECH
---
What is Odense Investor Summit?
An annual event gathering capital seeking companies and investors in the heart of one of Europe's biggest robotic clusters.
This year, held for the third time, in collaboration with the robot fair R-18 and the electronical fair E-18 at Odense Congress Center
A programme presenting interesting speakers within the field of robotics, 10 robotics companies pitching on the main stage, a startup competition and two pitch training sections ensuring quality and a total of 25 companies at the bazar; ready to network
BOOK THE DATE: 12th September 2018, 14:00-20:00
---
Keynote: Helge Holm-Larsen, CEO at Syddansk Innovation
Insight into SDI's portfolio
CEO at Syddansk Innovation (SDI), Helge Holm-Larsen will provide an insight in 6-8 companies looking for funding.
SDI is an early investor (pre-seed) in tech and high innovation counting a total portfolio of more than 60 companies.
Keynote: Anders Bundsgaard, CEO at Odico
XXXXXXXXXXXXX
The true story behind the first Danish Robotic IPO at Nasdaq
CEO Anders Bundsgaard on stage presenting Odico's Journey towards their IPO as the first Danish Robotic Company.
Anders will go through key learnings, do's and don'ts and the plan and possibilities for the global growth that the money from IPO has given.
Odense Investor Summit is this year held simultaneously with this year's Electronics fair E-18 and Robotics fair R-18, which takes place at Odense Congress Center 11th – 13th September 2018.
Robot-Investor Pitch Training
XXXXXXXXX
Connect Denmark facilitates two events – 15th June 2018 and 22nd August 2018 –  where you as a start up company can receive pitch training and ultimately reach it to the Start Up Competition and Odense Investor Summit 12th September 2018.
For further information click here.
---
Further information, please contact Michael Hansen, Investment Manager, Odense Seed and Venture at mhann@odense.dk or +45 2341 4007.
Facilitated by Connect Denmark
Start Up Competition
XXXXXXXX XXXX
International as well as national startups within robotics, drones and health tech are invited to participate at this start up competition facilitated by Connect Denmark.
The winner of the competition is awarded with a pitch at the main stage in front of more than 100 investors at Odense Investor Summit later the same day.
Ranging from 10:00-14:00
Odense Congress Center
Ørbækvej 350, 5220 Odense SØ.
Facilitated by Connect Denmark
R-18: How can you scale your business through investments?
In collaboration with this year's Robot Fair, R-18, we will introduce you to robot technology, the industry and all its possibilities.
As a part of the robot fair, this is open for everyone interested. In relation to investors, this makes sense if seeking robotic companies or if currious to learn more about the robotic industry.
.
Ranging from 09:00-14:00
Odense Congress Center
Ørbækvej 350, 5220 Odense SØ
Odense Congress Center
Ørbækvej 350, 5220 Odense SØ.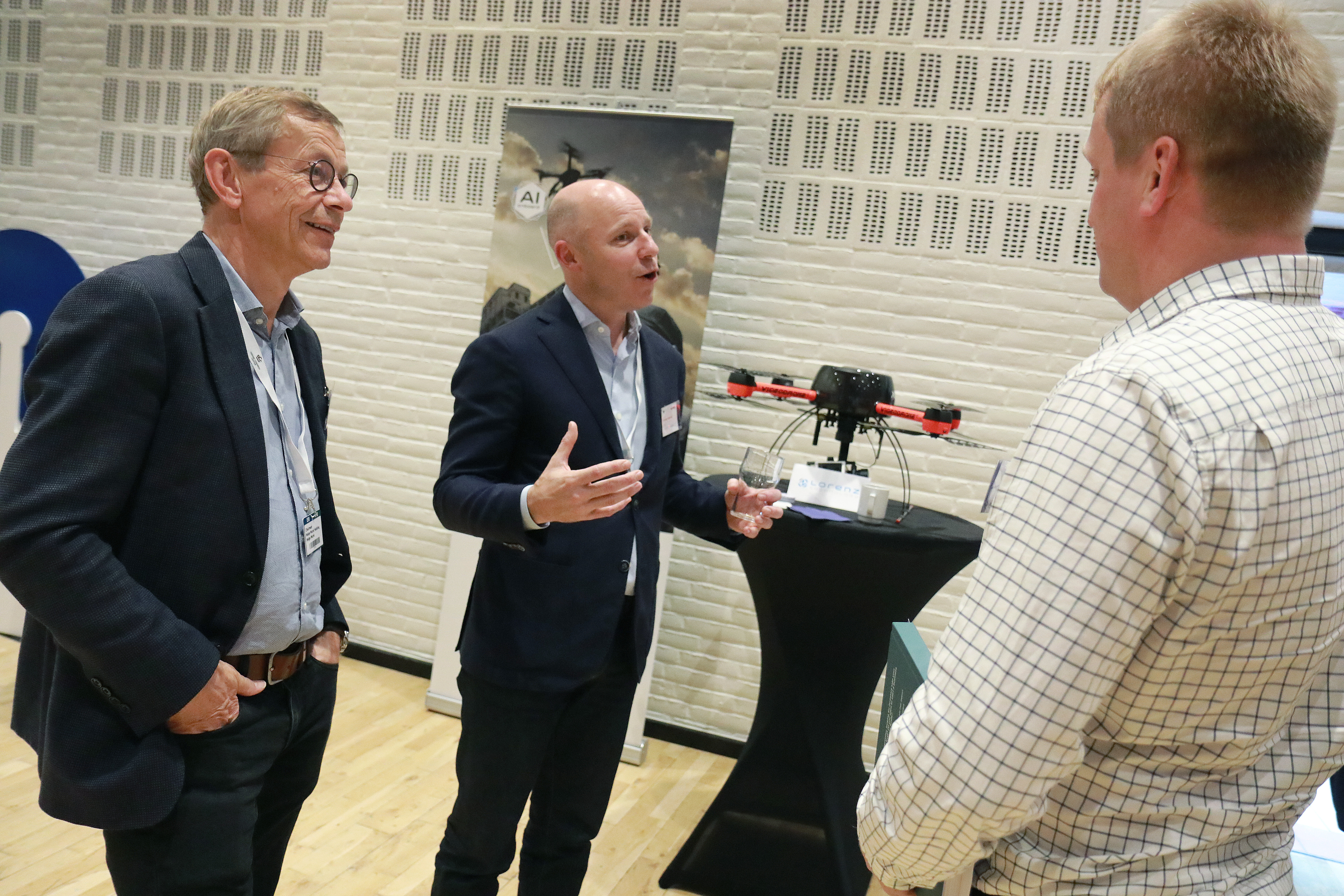 Odense Investor Summit 2018 is hosted by Odense Seed and Venture in close collaboration with Nordea as the main sponsor of the event. Also a number of other Partners centered around the new business clusters in robotics, drone technology and health technology is going to be a part of making this event succesful.
We hope to see you at this year's Odense Investor Summit. Sign up here
---
The Keystones Network builds companies.
The network consists of 250 members at home and abroad, comprised of executives, business angels, serial entrepreneurs and passionate commercial spirits. Every week a new case is in the need of Keystone's time, capital and competencies. Join the network and make a difference.
---
Business Angels Syddanmark has 65 members and is a network of private investors and family offices located in Southern Denmark. We make direct invest for equity in unlisted companies with a strong potential for growth and a dedicated team
---
Danish Business Angels (DanBAN) is a non-profit association counting more than 160 active business angels, which makes us the biggest network of private investors in Denmark.
Our aim is to improve the possibilities for private investors to invest in potential growth companies and game-changing startups. The goal for DanBAN is to stimulate an entrepreneurial spirit in Denmark and across the Nordics, to help create high-value jobs and to generate a competitive rate of return for our members.
---
Capital2GROW (C2G) represents private investors and links companies to capital. We're founding members of NordicBAN, the Nordic Business Angel Network.
It is all about connecting people! Capital2GROW is a Nordic non-profit network, which through its members creates connections between companies with innovative ideas and need for capital to grow, with corporates and individuals with risk capital. Members of the Capital2GROW network is individuals from the business community with active experience of growth companies and capital procurement, including sparring with entrepreneurs from start-up companies, as with managers and key employees from established companies with a focus on growth and expansion.
Get Connected
For further information, please contact:
Investment Manager,
Michael Hansen
+45 23 414 007
mhann@odense.dk
---